I love travel gadgets. I could browse endlessly on travel websites for travel accessories that I do not need, I have no use for, but I desperately want. Sadly, since SkyMall can no longer be found in your seat-back pocket, I have to rely on the internet to show me unique travel gadgets, as well as all my travel news, but there are some great articles I must admit. If you are thinking of going on a trip soon then be prepared in terms of safety too, make sure that you are covered by getting insurance and checking out EHIC details too, this will ensure that you are covered and can relax knowing your safe – enjoying your trip to the fullest!
While browsing, however, I keep finding items that are the weirdest, most unusual travel items that I feel like I must share. And yes, I pretty much still want (most of) these travel items.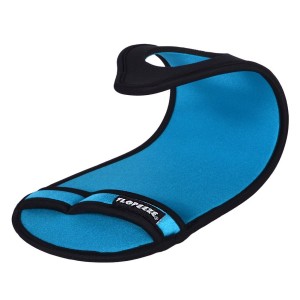 If you're backpacking or showering in public spaces, you definitely need something to protect your feet. If you're packing light and don't have room for shower flip flops, you could consider Flopeezes. According to reviews, Flopeezes feel like you're walking barefoot, but are strong enough to protect your feet from gross elements.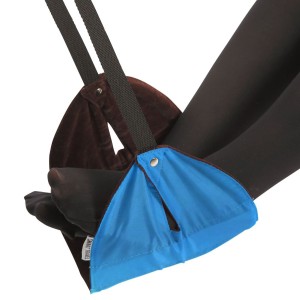 This portable footrest weighs only three ounces and folds up to fit perfectly in your bag and comes in four colors to match your travel gear. To use on a plane, hang it from the tray table. The downside is the person sitting in front of you may get annoyed if you're moving your feet around a lot, making the seat bounce.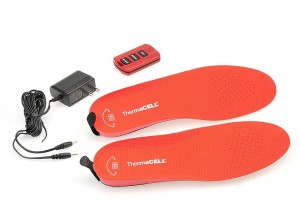 How many times have you been on a plane and wished you had worn thicker socks? Or you're walking around New York, Boston, or Philly in the winter and can't feel your toes? Well, heated shoe insoles are your savior. These insoles can be recharged 500 times, and are controlled via wireless remote control (no heat, medium heat, high heat).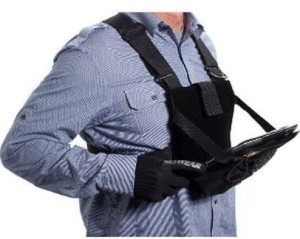 Wow, another product where you're going to look absolutely ridiculous while wearing it – and I'm not sure the reward is worth the risk of looking so silly. But if you're someone that must use your iPad while standing on the train, or while waiting in lines, this product is for you.
$50 at Amazon.com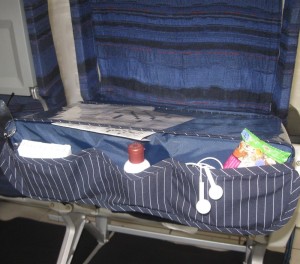 This travel accessory goes over your airplane tray to protect you from germs and provide a clean surface. The top is clear plastic, with a slot for documents, and the three pockets in front help you get organized. It also works with the tray closed. However, if you use this, be prepared for passive aggressive side-eye from your seatmate.
What is the weirdest or most unnecessary travel accessory you have ever seen? Let me know by leaving a comment below or send me a Tweet!
A quick disclosure: some of my links above are affiliate links. If you click and buy something, I make a very, very, very small percentage of the sale and it makes me happy and inspires me to write more posts like the one above.